Metro Cash for Cars is Top Car Removal Company & Car Recycling near Melbourne Victoria and they have awarded the Best Cash for Cars & Top Car Removal Company for last 10 years. Metro buys all type of vehicles like Cars, Utes, Vans, Trucks, Forklifts and Caravans in condition like old, junk, damaged, used, unwanted, written off and scrap car. No one will pay you more the Metro so all vehicle owners can contact Metro Cash for Cars for selling their vehicle for cash.
Cash for Cars Melbourne Service has being offered by many companies but no other company can beat our cash offers because we offer instant cash for your car on the spot with any delay. We also pay car sellers via electronic transfer cheque or made via electronic transfer with free towing services. Metro is Registered LMCT Used Car Dealer in Victoria.
Cash for Scrap Cars
Cash for Old Cars
Cash for Damaged Cars
Cash for Unwanted Cars
Cash for Junk Cars
Cash for Used Cars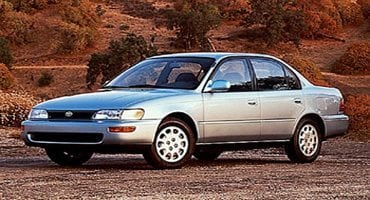 CASH FOR CARS MELBOURNE
We offer cash for cars, vans, trucks, 4wds in Melbourne. Doesn't matter if it running or not running. We pay cash up to $14,999 on with our hassle free and quick service. Cash for all vehicles paid in Melbourne.
USED CAR BUYERS MELBOURNE
If you've any vehicle that is parked or not running for a while. Then we can remove it for free without charging you. And we'll give you cash for it. We removal all vehicle without considering its condition.
CAR REMOVALS MELBOURNE
Want money for your wrecked car. Then there is no good place other than metro cash for cars. Because we also buy and purchase scrap, junk and wrecked vehicles. Read more about our car wreckers service.
Do you want to Sell Your Unwanted Car Truck SUV Ute for Top Dollar same day in Melbourne?
That's if you are on the right cash for car page – Metro Cash for Cars Buy Damaged, Old and Unwanted Cars Trucks SUVs Utes 4WDs of any make AND Model – Any condition with Free Car Removal Service. Call Us Now 03 9020 5455.
Metro Cash for Cars will pick up your vehicle from any location in the city of Greater Melbourne, Western Suburbs, Northern Suburbs, and South East Suburbs.
Sell your Car for Cash Melbourne Wide
From your own home or place of employment or different location. In some instances, our crew can even collect your car from side of the Road or freeway within the event that it's broken down for the final and last time and also you want to stop the hassle and get rid of it, Please note that we do not pick up accidental cars from side of the road you need to call accident allocation companies who are licensed to remove accident cars from the scene of accident.
Metro Cash for Cars have been operating in Melbourne for more than 8 years Over a period of 8 years plus we have built a well know reputation amongst Melbournians for Cash for Car Service and Car Removals Service. Metro Cash for Cars have built up an incredible reputation for a fast, stress-free resolution to your unwanted car disposal problems. We don't work to typical hours like Mon-Fri 9- 5, we work Monday through Saturday from 7 am in the morning till late at 8 pm at night because we understand our customers' needs.
Metro Cash for Cars Buy all kind of Vehicle
Running or Not
Damaged car or Broken Down
Unregistered and Not Running
All Makes and Models
Commercial Vehicles
Junk and only good for scrap metal
Up to $14,999 Cash Same Day.
Get Quote for Cash for Cars Melbourne
Cash for Cars industry is a very competitive business however you must choose the appropriate firm who stands on their phrase and offers the finest customer support and fast same day pick up. We are totally geared up to take away your Car in Any condition. Metro Cash for Cars pay cash on the spot for an amount of less than $2000. unlike our competitors who pay like a cash cheque. we will pay you cash where ever your car is pickup up from.
Fully licensed with a valid LMCT holder.
Licensed by EPA Victoria to run car dismantling process in our yards.
Fully licensed by the local council to run a car wrecking business from our yards.
Fill our online form now.
Cash for Car Buyer Melbourne Area
If your car is not running anymore and you have come to a situation where you need to call around to get a professional car removal company and most concerning is the amount of cash you are able to get for it. Everyone needs to understand how much money he/she's going to get for the car. Well, the price of any car completely will depend on the situation, make, condition and age. And depending on specifications. According to a new law banning Cash for Scrap Cars in Victoria. please visit consumer.vic.gov.au.
Top Cash for Cars Price Guaranteed
Metro Cash for Cars offer different prices for different cars, van, truck, Ute and 4 wheel drives. In brief, we can come to you and value your unwanted vehicle free of any cost of hidden fees, we strongly advise our customers to get a price after an inspection is done on your car to avoid any misunderstandings regarding the price or value of your car, once you agree to our cash-free quote, we will come to your doorstep with cash in hand. Please also check the rules and regulation of vicroads on selling your vehicles.
Cars for Cash Melbourne Quote Form Online
Cash for Cars is the simple and easy strategy to receive a commission cash to your car. In many of the cases, we find that a job is referred to us by a middleman who has purchased your car and then sold to us at a different price off course more than what you have got paid for it.
By dealing with Metro Cash for Cars Melbourne you are dealing directly with us and you are getting the instant cash price that your car deserves up to $14,999.
Some other words used for cash for cars industry are below and we have linked the below keywords to take you to that page without wasting your time on the internet.
Sell my car for cash today
Car removals Melbourne
Car Wreckers Melbourne
Auto Recyclers Melbourne
Scrap Car Removal
Scrap vehicle for Metal
Old Car Buyers Melbourne
Car Buyers Melbourne
Sell My Car Melbourne
Sell My Car for Cash Online
Our service of Cash for Cars Melbourne
Metro Cash for Cars have a database of all our customers recorded on daily basis, if on any occasion you come across that you need a part for your car and you use our car wreckers branch in Melbourne please let us know that you have used us to sell your car, we will quickly look in our database and if we find you as one of our previous customers, you get 20% discount, yes up to 20% discount on any used or new auto parts in Melbourne
You will get an immediate email if we have any promotions going on like special deals on auto parts or Free Car Removal service in the Melbourne area.
In summary, you get the following.
Cash on the Spot
Free Online Quotes
Free Car Removal Service
Instant Cash For Old Cars with Free Pickup Service
At Metro Cash for cars we pay cash for old cars as well as old trucks and vans, Ute too.
We pay cash up to $30,000 so if you have an old car that you want to off load pretty quick and haven't got the time to advertise or sell it private , Call us on 03 9020 5455 or Send us an online enquiry form and we will very more than happy to give you a free quote for your car.
We are not only one of the largest and most busy and trusted "cash for cars "in Melbourne but with or year of experience in cash for car industry you can get more cash from us for your car.
Cash for Old Cars Melbourne
We buy all kind of cars, Damaged, Old, Unused, Unwanted or Even Dead, with our friendly phone staff and tow truck operators we are more than happy to come to your door step with a cash of up to $30,000.
Metro Cash for old Car deliver our service in all suburbs of Melbourne and Metro Cash for old Car provide 100% customer satisfactory guarantee service, your wanted cars or trucks will be removed with no Hidden fees.
What we can guarantee you.
Fee online or over the phone quote
Service at your doorstep
Highest cash paid
Without any stress
Cars removed in any condition
No RWC or Registration No problem
How to Get Cash for Cars Melbourne
Call us for a free quote
Organise a time when ever it suits you Mon-Sat 8am to 8pm
Get your cash on the spot
Metro Cash for Cars will do all the paperwork involved in the process of getting your old car removed free of any admin fee or hidden charges, Metro Cash for old Cars are not only limited to buy old cars we also offer the following services.
Cash for old trucks Melbourne
Cash for old vans Melbourne
Cash for old Utes and 4x4s Melbourne
Cash of Up to $14,999 same day payment.
Sell Old Cars Melbourne
It's very easy with us to sell your old cars in Melbourne, just call us or Email us and we will quickly provide you with a quote and organize the closest tow truck operator, with our large fleet of tow trucks we can provide same day service and also the cash is paid same day. We offer cash for old car and also Vans, Utes and Trucks, Metro Cash for old Cars Service all suburbs of Greater Melbourne.
What information do you need to have Handy before you call us?
To get the maximum cash rate we strongly advise our customers to have the following info ready while you choose us to remove your old cars for cash.
Make of your car for example: Toyota, Nissan, Mazda Etc.
Model of your car for example: Toyota corolla, Nissan Pulsar, Mazda 323 Etc.
Year of manufacture: for example: 1995,1999,2001,2006 etc.
Body condition: for example: Poor, Average, Fair, Good, and Best
Location: this is to work out how quick we can provide you're the service.
Cash For Scrap Cars Service
Get Cash on the spot of up to $14,999 for scrap cars in Melbourne!
If you are interested in getting rid of scrap car, sitting without any use in your back yard or front yard or in your driveway, you have landed on the right site for cash for scrap cars
Car Wreckers Melbourne Service
Metro Cash for Scrap Cars have made very simple for the owners of scrap cars to sell scrap cars for cash in Melbourne without any trouble or hassle because we want to remove your hassle and also pay you cash for your scrap car , How good it is these days that you are getting paid for your old and scrap car.
Cash for Scrap Cars with Free Car Removal
In old days we used to remove scrap cars and old car and also charge people with a removal fee but due to high demand in scrap steel and other metals we have got the opportunity to offer our customers in Melbourne cash quote for their cars and Trucks.
Provide free online or over the phone quote for scrap cars
Pick up your scrap car same day
Pay you cash on the spot for your scrap car
Do all the paperwork involved
Not running No problem for us
Highest Cash rate paid up to $14,999
Metro Cash for Scrap Cars are equipped with latest model of Tow Trucks with the capacity of towing large vehicles like Trucks and Vans and other commercial Vehicles.
Cash for Scrap Trucks
Cash for Scrap Vans
Cash for Scrap Utes and 4wds
Get it right! Call Metro Cash for Cars with the details of car or truck, provide us as much as information as you can regarding the scrap car, like, Make , Model, year of manufacture and don't worry about the body condition we realize that you want to scrap your car and you want cash for it.
Cash For Unwanted Cars
Once you are ready to get rid of your unwanted and scrap car, call our office to arrange a time for the removal and cash quote over the phone, when we arrive to pick up your scrap car it will take just 10 minutes to do the paperwork and load your car on our tow truck, isn't that Fantastic!
Please advise us if any of the below applies
Parts of your car is missing or handing out
Wheels are missing front or rear
You have taken out the stereo or windows
The car is in a location where we cannot get the truck in
It will help us assign appropriate truck for it and remove your car without any trouble.
Price Quote for Cash for Cars in Melbourne
Metro Cash For Cars Melbourne offer a wide range of cash for cars Melbourne, car removals Melbourne and car wreckers services in all areas of beautiful Melbourne. So, in order to get how much we can pay for old, damaged, unwanted and scrap vehicle e.g car, van, ute, 4×4 or truck, you've multiple ways to communicate with us.
1- CALL TO METRO CASH FOR CARS MELBOURNE
In order to get fast and quick online quote for your vehicle, directly contact to our following numbers.
Share all vehicle details e.g. make, model, condition, year and problems and get quote for your vehicle.
2- ONLINE QUICK PRICE QUOTE FROM CAR REMOVAL COMPANY
You may also use our online quote option by filling this form. See the right side of this page and send all vehicle details with make, model, year, condition, problem with your name, email, phone and address. After getting your details, we'll contact you shortly.
3- SEND AN EMAIL
You can also drop us a line by sending an email to our cash for car Melbourne team. And we'll offer a price quote for your vehicle. Email must have your name, phone, location and vehicle details so that we can give you best possible cash quote for your vehicle.
4- VISIT OUR METRO CASH FOR CARS OFFICE
You can also directly visit our office in order to get price quote. We'll have a look on your vehicle and we'll offer you a price. If you happy then we'll buy your car straightaway by giving you agreed price.
Dandenong
Laverton
Somerton
Ringwood
Get more useful info regarding cash for cars and cash for scrap cars by clicking on the links.
Sell Car for Cash in Melbourne
Metro Cash For Cars makes it possible for you to sell car for cash in Melbourne. No matter what suburb are you in and what's the condition of car. We come to you and we buy your car for cash. To make an inquiry about how much we can pay for your car. Call to our friendly cash for car team on 03 9020 5455 and make a deal with us over the phone. We'll just ask the following questions
Vehicle make and model
Vehicle age and condition
Vehicle problem and location
And after that, we'll quote a price. If you happy then make it a deal and book your car for selling. We'll come and give you money for your car. Don't worry if your car is not drivable or have any problem. Free pick up, removal and paperwork is included and free of charge when you sell your car to us.
Sell your Car and Get Cash up to $14,999
Metro Sell Car for Cash want your pocket full of money after selling your car? Then deal with us and sell your car to Metro Cash For Cars. Its guarantee that our prices are highest in the car market and no one can compete the quote that we give over the phone.
Normally we pay instant cash amount that may go up to $14,999 depending on the make, model, age and condition of the car. In order to evaluate price for your car, you can get quote over the phone, email or sending us details via our online quick quote form. We'll shortly get back to you. For more info, you can more info on getting cash for cars in Melbourne.
Sell your Car in Melbourne on Same Day
Sell Car for Cash always makes it possible to buy your car on same day. That's why our brand name is 'Metro'. We've a fast and efficient car removal team that serve and travel in all suburbs of Melbourne in order to buy your car within hours. So, if you need quick selling of your car in Melbourne, then Metro is the most suitable option for you. We'll bring cash for your car and will remove your car from your place without giving any headache to you.
4×4 Wrecker – Sell your 4×4 Today
If you've an old, damaged, unwanted 4×4 and you want to get rid of it for quick cash. Then Metro Cash For Cars is the place where you can sell it very easily and on same day. We buy all 4×4 of any model and age. We always pay handsome money for Ford Ranger, Toyota Hilux, Nissan Navara, Patrol, Jeep Cherokee, Mitsubishi Pajero, Triton, Holden Jackaroo, Honda CRV etc. You can call to 03 9020 5455 or you can visit 4×4 wreckers for more info.
Sell your Truck to Metro Cash For Cars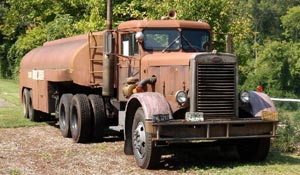 We are specialized in buying trucks of all Japanese, European, American and local makes and models. We buy Nissan Diesel, Hino, Mercedes Benz, Fuso, MAN, DAF, Isuzu and all other manufacturers for wrecking. So, If you need to sell your truck in Melbourne, Metro Cash For Cars will give you best cash amount with free pick up and removal of your truck.
Due to heavy and quality engines in trucks with more good and reusable parts, we offer more cash for trucks regardless of your location in Melbourne. We've a truck wreckers Melbourne service through which we buy and remove trucks. You can read more about it here.
Sell your Car for Cash in Melbourne – Pick up Areas
You can see the below map which clearly shows the areas of Melbourne from where you can sell your car in Melbourne. Its clear from the map we can go all suburbs of Melbourne and you can sell any car with free pick up and removal. Get more useful info regarding Sell car in Melbourne and Sell old car in Melbourne by clicking on the links.
Contact Our Team
Phone: 03 9020 5455
Email: [email protected]
Frequently Asked Question (FAQ)
Do you get money for scrapping a Car?
Before Metro Car Removals, People used pay to have their car to remove from their property and wreckers used to charge them $100 dollars for towing cost but since Metro Car Removals has started its business in Melbourne. They started service called "Cash for Cars" and start paying for cars with free pickup included because new recycling process and increase in scrap metals prices.
How Much Does Cash for Cars Pay?
The amount of cash that you can get for your car depends on a number of factors such as the make, model, and age of your vehicle. Generally speaking, we pay up to $14,999 for all makes and models depending on their age and condition. To get a free quote, simply fill out our online form or call us on 03 9020 5455.
What is the best place to sell your Car?
Metro Car Removals: Great for Cash for Cars a lot of extras
eBay Motors: Great for multiple ways to sell
Gumtree: Great for local listings
CarSales: Great for seller tools and support
Carsguide: Great for quick dealer offers
UsedCarBuyersMelbourne: Great for trade-ins
Wrecky: Great for sell car for parts
How do I get rid of my car Melbourne?
Contact Metro Cash for Cars at 03 9020 5455 or Email at [email protected]. Someone from Metro team will contact for providing price for your vehicle if you agree with the quote then he will book a day and time for collection for your vehicle and driver will pay you on spot.