Metro Cash for Cars is Top Car Removal Company & Car Recycling near Melbourne Victoria and they have awarded the Best Car Removal Melbourne for last 10 years. Metro buys all type of vehicles like Cars, Utes, Vans, Trucks, Forklifts and Caravans in condition like old, junk, damaged, used, unwanted, written off and scrap car. No one will pay you more the Metro so all vehicle owners can contact Metro Cash for Cars for selling their vehicle for cash.
Cash for Cars Melbourne Service has being offered by many companies but no other company can beat our cash offers because we offer instant cash for your car on the spot with any delay. We also pay car sellers via electronic transfer cheque or made via electronic transfer with free towing services. Metro is Registered LMCT Used Car Dealer in Victoria.
Cash for Damaged Cars
Cash for Unwanted Cars
Cash for Junk Cars
Cash for Used Cars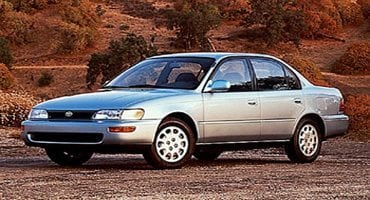 CASH FOR CARS MELBOURNE
We offer cash for cars, vans, trucks, 4wds in Melbourne. Doesn't matter if it running or not running. We pay cash up to $14,999 on with our hassle free and quick service. Cash for all vehicles paid in Melbourne.
USED CAR BUYERS MELBOURNE
If you've any vehicle that is parked or not running for a while. Then we can remove it for free without charging you. And we'll give you cash for it. We removal all vehicle without considering its condition.
CASH FOR OLD CARS MELBOURNE
Want money for your wrecked car. Then there is no good place other than metro cash for cars. Because we also buy and purchase scrap, junk and wrecked vehicles. Read more about our car wreckers service.
Do you want to Sell Your Unwanted Car Truck SUV Ute for Top Dollar same day in Melbourne?
That's if you are on the right cash for car page – Metro Cash for Cars Buy Damaged, Old and Unwanted Cars Trucks SUVs Utes 4WDs of any make AND Model – Any condition with Free Car Removal Service. Call Us Now 03 9020 5455.
Metro Cash for Cars will pick up your vehicle from any location in the city of Greater Melbourne, Western Suburbs, Northern Suburbs, and South East Suburbs.
Sell your Car for Cash Melbourne Wide
From your own home or place of employment or different location. In some instances, our crew can even collect your car from side of the Road or freeway within the event that it's broken down for the final and last time and also you want to stop the hassle and get rid of it, Please note that we do not pick up accidental cars from side of the road you need to call accident allocation companies who are licensed to remove accident cars from the scene of accident.
Metro Cash for Cars have been operating in Melbourne for more than 8 years Over a period of 8 years plus we have built a well know reputation amongst Melbournians for Cash for Car Service and Car Removals Service. Metro Cash for Cars have built up an incredible reputation for a fast, stress-free resolution to your unwanted car disposal problems. We don't work to typical hours like Mon-Fri 9- 5, we work Monday through Saturday from 7 am in the morning till late at 8 pm at night because we understand our customers' needs.
Metro Cash for Cars Buy all kind of Vehicle
Running or Not
Damaged car or Broken Down
Unregistered and Not Running
All Makes and Models
Commercial Vehicles
Junk and only good for scrap metal
Up to $14,999 Cash Same Day.
Get Quote for Cash for Cars Melbourne
Cash for Cars industry is a very competitive business however you must choose the appropriate firm who stands on their phrase and offers the finest customer support and fast same day pick up. We are totally geared up to take away your Car in Any condition. Metro Cash for Cars pay cash on the spot for an amount of less than $2000. unlike our competitors who pay like a cash cheque. we will pay you cash where ever your car is pickup up from.
Fully licensed with a valid LMCT holder.
Licensed by EPA Victoria to run car dismantling process in our yards.
Fully licensed by the local council to run a car wrecking business from our yards.
Fill our online form now.
Car Buyer Melbourne Area.
If your car is not running anymore and you have come to a situation where you need to call around to get a professional car removal company and most concerning is the amount of cash you are able to get for it. Everyone needs to understand how much money he/she's going to get for the car. Well, the price of any car completely will depend on the situation, make, condition and age. And depending on specifications. According to a new law banning Cash for Scrap Cars in Victoria. please visit consumer.vic.gov.au.
Top Cash for Cars Price Guaranteed
Metro Cash for Cars offer different prices for different cars, van, truck, Ute and 4 wheel drives. In brief, we can come to you and value your unwanted vehicle free of any cost of hidden fees, we strongly advise our customers to get a price after an inspection is done on your car to avoid any misunderstandings regarding the price or value of your car, once you agree to our cash-free quote, we will come to your doorstep with cash in hand. Please also check the rules and regulation of vicroads on selling your vehicles.
Cars for Cash Melbourne Quote Form Online
Cash for Cars is the simple and easy strategy to receive a commission cash to your car. In many of the cases, we find that a job is referred to us by a middleman who has purchased your car and then sold to us at a different price off course more than what you have got paid for it.
By dealing with Metro Cash for Cars Melbourne you are dealing directly with us and you are getting the instant cash price that your car deserves up to $14,999.
Some other words used for cash for cars industry are below and we have linked the below keywords to take you to that page without wasting your time on the internet.
Sell my car for cash today
Car removals Melbourne
Car Wreckers Melbourne
Auto Recyclers Melbourne
Scrap Car Removal
Scrap vehicle for Metal
Old Car Buyers Melbourne
Car Buyers Melbourne
Sell My Car Melbourne
Sell My Car for Cash Online
Our service of Cash for Cars
Metro Cash for Cars have a database of all our customers recorded on daily basis, if on any occasion you come across that you need a part for your car and you use our car wreckers branch in Melbourne please let us know that you have used us to sell your car, we will quickly look in our database and if we find you as one of our previous customers, you get 20% discount, yes up to 20% discount on any used or new auto parts in Melbourne
You will get an immediate email if we have any promotions going on like special deals on auto parts or Free Car Removal service in the Melbourne area.
In summary, you get the following.
Cash on the Spot
Free Online Quotes
Free Car Removal Service
FAQ
Do you get money for scrapping a Car?
Before Metro Car Removals, People used pay to have their car to remove from their property and wreckers used to charge them $100 dollars for towing cost but since Metro Car Removals has started its business in Melbourne. They started service called "Cash for Cars" and start paying for cars with free pickup included because new recycling process and increase in scrap metals prices.
How Much Does Cash for Clunkers Pay?
The base amount for the Cash for Clunkers 2021 program is $2000. You will get at least $2000 for old car if it's meets eligibility criteria. This grants will be awarded to young Victorians to help replace a total of one thousand older vehicles currently registered across the state. The announcement said the Government will provide "grants to help young people in regional areas scrap their old car and buy something newer and safer".
What is the best place to sell your Car?
Metro Car Removals: Great for Cash for Cars a lot of extras
eBay Motors: Great for multiple ways to sell
Gumtree: Great for local listings
CarSales: Great for seller tools and support
Carsguide: Great for quick dealer offers
UsedCarBuyersMelbourne: Great for trade-ins
Wrecky: Great for sell car for parts
How do I get rid of my car Melbourne?
Contact Metro Cash for Cars at 03 9020 5455 or Email at info@metrocashforcars.com.au. Someone from Metro team will contact for providing price for your vehicle if you agree with the quote then he will book a day and time for collection for your vehicle and driver will pay you on spot.